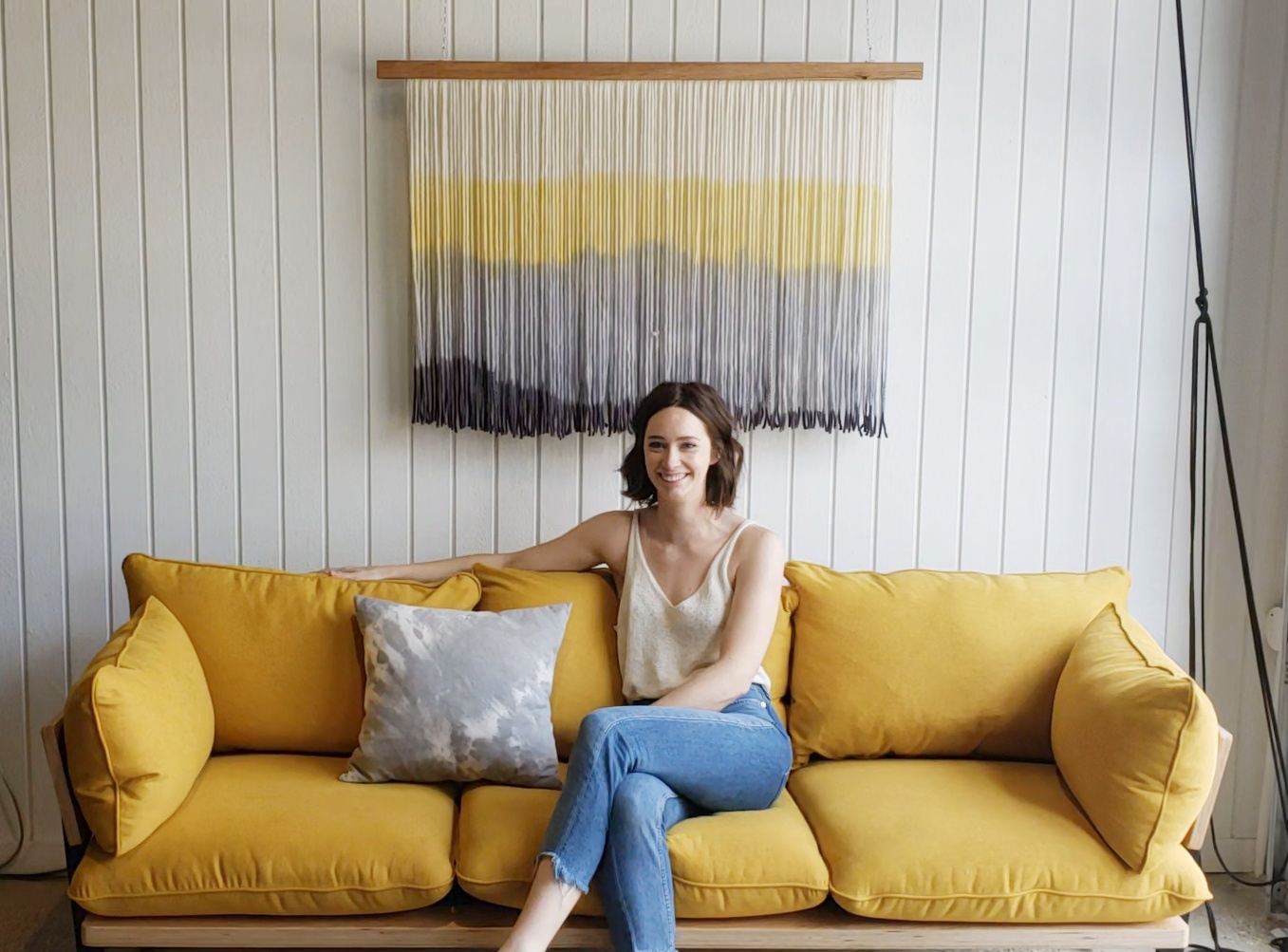 Hi! My name is Sarah and I am a self-taught artist from Grand Rapids, Michigan. I have always had a love for design and a pressing desire to create. After exploring a variety of new mediums during the summer of 2017, I found an art the spoke to me more than any other.
Working with fiber has opened endless possibilities that always make my art feel fresh and new. Creating tapestries has presented different challenges, but every element of the process is rewarding, as a vision often demands its material form. There has been a lot of experimenting with dyes, yarns, and ways to hang each tapestry. Every pitfall in this venture has only made me more determined to produce an end result that I am excited to share with you.
Every completed work feels like a little personal piece of me displayed for all to see, which is nerve racking! BUT! I am so very grateful for the opportunity to share them with you, and I hope you love them as much as I do!
Every FIBR tapestry goes through a lengthy process before you see the completed product. Each tapestry goes through a development stage before the project begins. This includes procuring materials and drawing up designs.
Each tapestry is then hand-strung. This meaning every fiber is aplied individually, often in excess of 300 strands, using a developed fastening technique. Tapestries then enter the hand-dying stage, requiring multiple treatments, and lengthy dry times. This is necessary to achieve desired color, and often cannot be limited to time constraints. The tapestries are then styled to complete the project.
All tapestries are original pieces, meaning they are nearly impossible to recreate. Many factors like the saturation level, how the strands lay, the detail of the design, the humidity in the air, etc., can effect the outcome of a tapestry, making each piece of work quite unique.
Upon announcement, themed collections will be released. If you feel a custom tapestry is the right for you, please fill out the contact form to the right with a description of what type of tapestry you are looking for